Project brief
Ligatus is a native advertising company, providing solutions for brands, publishers, and programmatic ad buyers.
Ligatus' Self-booking tool allows small business owners to run advertising campaigns autonomously. Designed several years ago, the tool had grown clunky, both in code and design: it needed to be freshened up and become a practical, efficient tool again.
As the internal design team, we knew there were several web tools used by Ligatus employees that would benefit from a consistent UI and UX. With that in mind, we decided to use the redesign of the Self-booking tool as an opportunity to build a MVP of our Design System. 

Deliverables
Audit
Usability overview of the current tool + user survey
UX & UI
Complete prototypes of the campaign creation and campaign management flows + design documentation & dev handouts 
Library file (Adobe XD) containing all text, color styles + component lists + icon library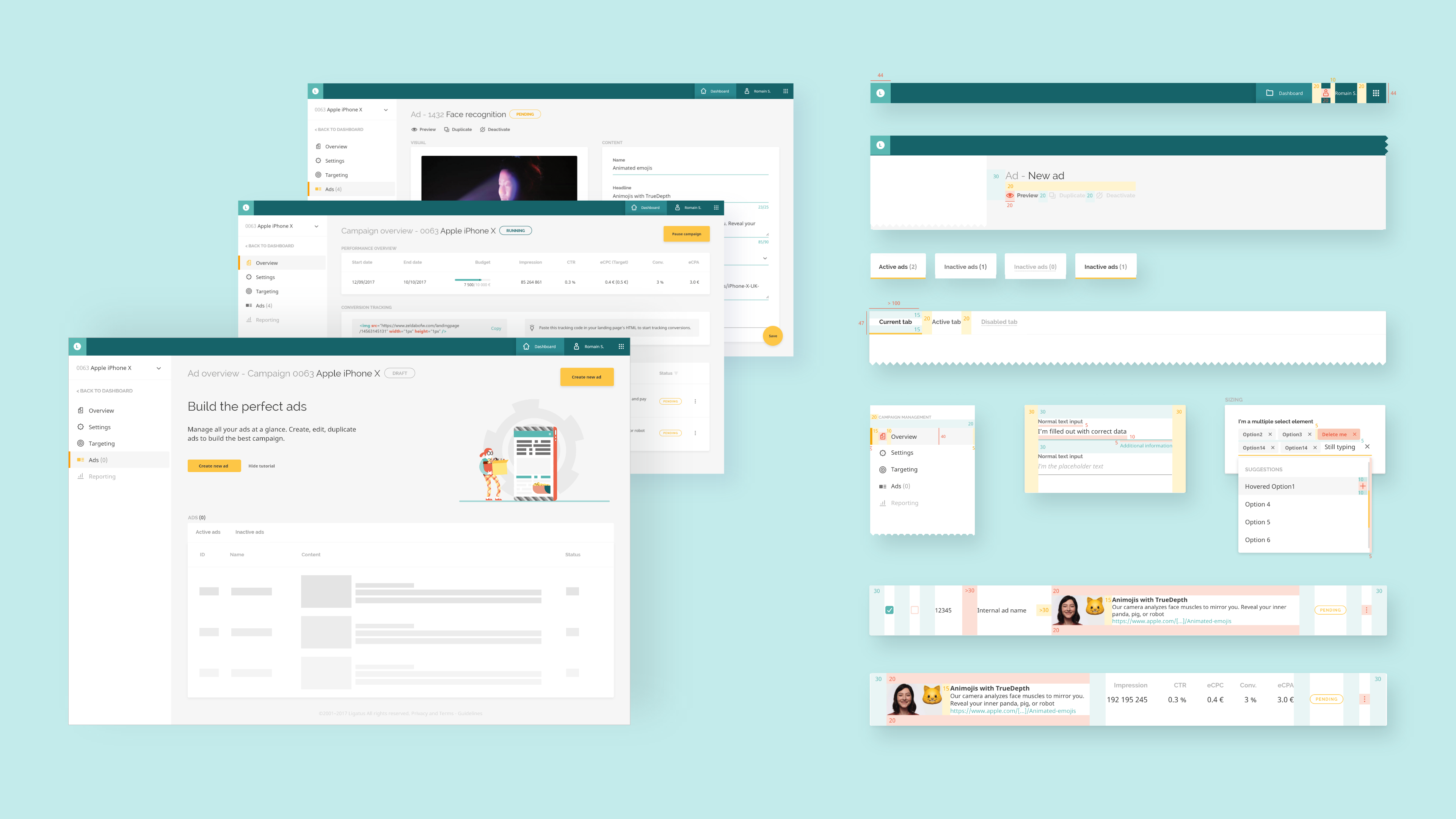 Challenges
This was our first project working so closely with our Product and Dev teams, and work processes were yet to be defined and tried out.
Picturing a tool that doesn't exist yet 
A campaign management platform is complex in itself,  and we needed to have a clear mental picture of the new tool's functionalities, constraints, and data.
Solutions
Including the way we collaborated: our prototypes and handouts evolved to match the POs and developers needs.
We bridged the gap between user stories and concrete mockups with flowcharts, documentation and storytelling documents, making sure we were always aligned with POs.